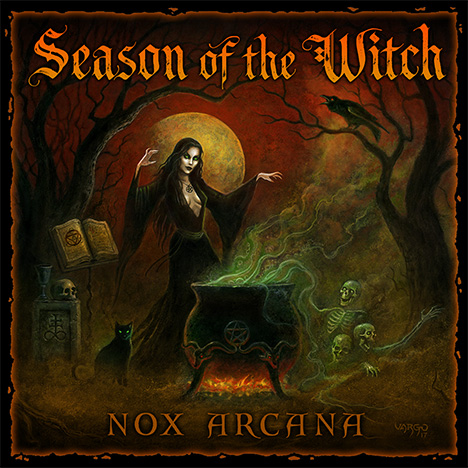 Nox Arcana's Season of the Witch explores the shadowy realm of witches, encompassing themes of Wiccan and black magic. Venture deep into the haunted forest this Halloween to discover the legendary Raven's Hollow where witches hold dark rituals, gypsies cast curses and spells, and witch hunters battle their sinister prey.
Joseph Vargo states, "Season of the Witch offers a mixture of witch lore ranging from Halloween tales and gypsy legends to grim fables, centering around the mysterious realm of Raven's Hollow. I created the concept for Raven's Hollow 20 years ago and have since incorporated it into The Dark Tower mythos as a place where witches gather to perform arcane rites. I have many friends who are practicing witches and I've always been intrigued by the concept of ancient ritual magick. This album explores the various aspects of the craft, both good and evil, with witches who are enchantingly beautiful as well as those who are very, very wicked."
Listen to samples and order CDs.