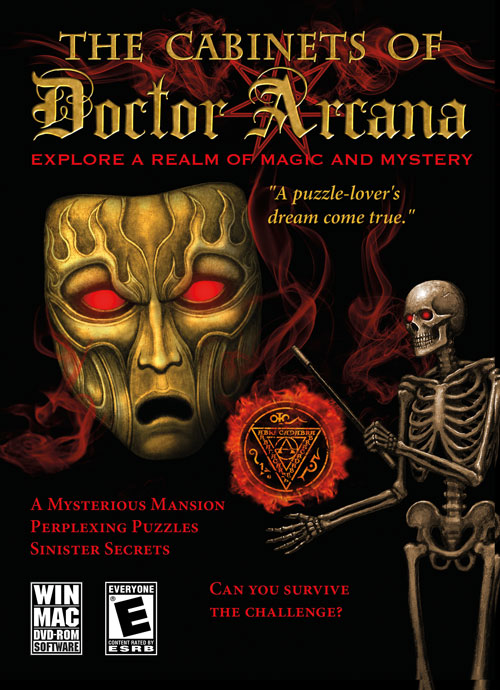 Doctor Arcana, master mindbender from the great beyond, presents... The Cabinets of Doctor Arcana, a dark adventure game set inside the haunted mansion of a mysterious magician who vanished several years ago. Resolve a maze of riddles and perplexing puzzles to unlock doors and secret passages, or be doomed to spend eternity locked inside the inescapable mansion.
---
Prestige Collection $30.00
DVD (Windows & Mac) with instruction booklet, Theater of Illusion CD, and Arcanum amulet — a solid brass challenge coin engraved and enamled on both sides with mystical symbols. Coin size 1½" diameter x ⅛" thickness.
---
Game DVD only $15.00
DVD (Windows & Mac) with instruction booklet