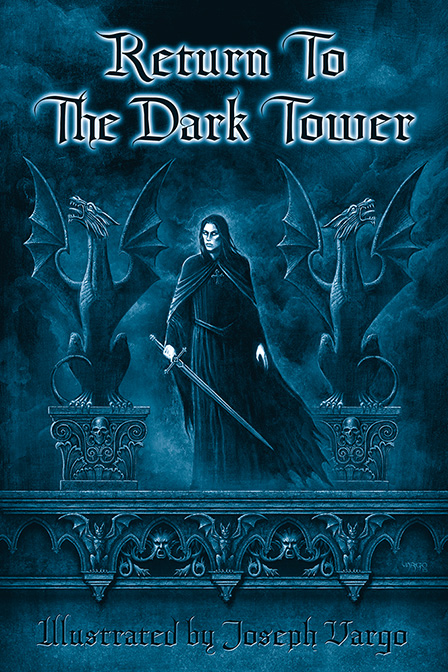 Book 3: Return To The Dark Tower
Vampires, ghosts and creatures of the night await in this finale to Joseph Vargo's gothic saga.
In the ancient catacombs beneath the Dark Tower, a slumbering evil has been awakened. Fearsome creatures born of shadow rise from the infernal depths to serve the Dark Queen as the legion of the Black Dawn. As a sacred prophecy comes to light, the fate of mankind rests upon a lone guardian who stands at the threshold between the realms of the living and the dead, an immortal knight sworn to defend the world he once knew and all he yet loves.
Book $18.00
Written by Joseph Vargo and Joseph Iorillo
Illustrated by Joseph Vargo
ISBN: 9780982489932
Monolith Graphics (2015)
Genre: Fiction - Horror - Supernatural - Vampires
Trade paperback, 260 pages, Illustrated.
Soundtrack by Nox Arcana
Music CD $10.00